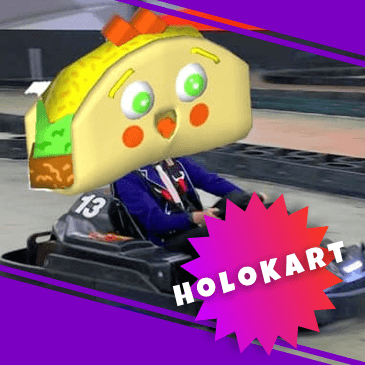 HoloKart – Hololens Game
Developer: Charnas Engineering
Website: iancharnas.com
HoloKart is an augmented reality (AR) racing game prototype focused on providing consumers with a real-life simulation of Super Mario Kart. The prototype pairs go-karts and Microsoft's HoloLens.
In the game, players wearing Hololens reality headsets and drive around a live go-kart track. They can pick up virtual items and use them enhance their own karts or to slow the progress of competing racers.
---
Contribution
Composed complete musical score in the vein of Super Mario Kart
Produced a mixture of synthetic and live sound effects to accompany visual effects
---
Visit iancharnas.com/holokart for more information.
Tagged with:
game music
,
go kart sound design
,
holo lens go karts
,
holokart music composer
,
hololens
,
hololens video games
,
music for my video game
,
super mario kart music
,
synthesizer
,
video game music composer
,
virtual reality music composer
,
virtual reality sound design
,
who composed the music for holokart
Posted in
Credits
,
Featured
,
Video Games/Apps