Arcade Runner – Music For iOS Game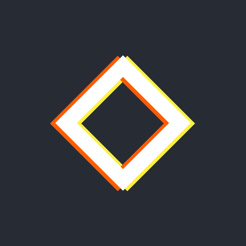 Game: Arcade Runner
Developer: Daniel Counsell
Website: dancounsell.com/games/arcaderunner
Retailers: iTunes
Released: March 2020
Description:
Arcade Runner is a fast paced minimal style game with a gloriously 80's soundtrack. Help Cubie run and jump his way to safety, but watch out for those dastardly enemies along the way.
One-tap easy-to-learn controls. Clean minimal visuals and addictive gameplay.
Easy to pick-up, hard to master.
HOW TO PLAY:
Cubie will automatically move. Tap to jump over obstacles. and Tap twice to jump even further. Collect as many coins as you can to get the heights score. Collect power-ups to enhance your abilities!
FEATURES:
– Simple & Addictive Gameplay
– Minimal Graphics
– Original Retro Soundtrack
– Game Center Leaderboard
– No IAP's
– No Ads
– Kid Friendly
Follow @dancounsell for updates and support.
---
Contribution:
Composed soundtrack
Produced synthetic in-game sound effects
---
* Description, music, video, and images are the property of Dan Counsell.
Visit dancounsell.com/games/arcaderunner for more information.