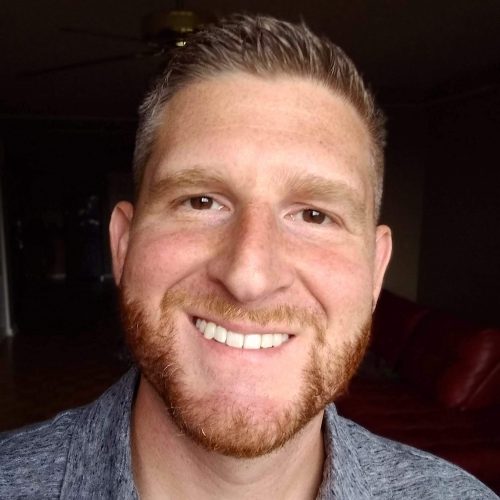 Jim is an accomplished music composer and producer with more than a decade of experience composing music for film, video games and other multimedia. An active member of BMI, he has published over three hundred musical works, spanning across a dozen musical genres, many of which have been featured on television, radio, in short films, advertisements, video games, audiobooks and podcasts. Notable credits include: placement on AMC Studios "Ride with Norman Reedus" England: A Walking Dead Reunion (2019); composing the official soundtrack for Keybol's award-winning mobile game, "Kill The Plumber World" (2016); scoring former Hanna-Barbera screenwriter, Misty Taggart produced, animated children's series "The Green Kids Club" (2014). He has also recorded and engineered audio for podcasts, audiobooks and independent musical artists throughout the United States.
In addition to his project work, he actively releases jazztronica, future bass and kawaii bass music under the alias, HeartPiece. His latest work includes eight independent singles produced and independently published between 2020 and 2021.
With an added passion for technology, Jim has been designing and programming websites, web apps and games since 2015. His builds include games with Unity (C#) and Phaser (Javascript), and websites/web apps with HTML, CSS/SASS, javascript, jQuery, php, MySQL and python.
I am always open to new professional relationships and would love to help with your project. Fill out my contact form to begin the discussion. 
Services
Music Composition
Electronic Music Production
Video Game Soundtracks
Sound Design / Programming
Film Scores
Sound Effects / Foley
Location Recording
Audio Editing
Audio Post Production
Mixing/Mastering
Podcast Production / Editing
Music Engraving / Transcription
Voice-over
Favorite Genres
Jazz
Classical (Romantic Period)
Electronica / Future Bass / Kawaii Bass
Lofi Hip-Hop / Chillhop
Chiptune / 8-Bit
Pop
Listen
---
Need some help with music and sound design for your project? Contact Me