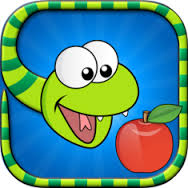 Slippy Snake
Client: VOX Studios
Release: August 23rd, 2014
Slippy Snake is the ultimate remake of Snake!
Play snake like never before, move in any direction, unlock new levels, and share screenshots with friends! Unlock new challenging, addictive levels and intriguing new power ups, Slippy Snake will be sure to keep you entertained for hours trying to achieve the perfect score.
Controlled by touch and with all new HD graphics, Slippy Snake is the best remake that brings the classic game play of the old Nokia game, Snake, back to life!
With other eight different types of food, eat apples, burgers and more that make you snake longer, just like the original Snake. Slippy Snake will be sure to keep you on your feet! Enjoy competing against friends to see who can get the highest score on the in-game leader boards.
---
Contribution:
Produced music soundtrack.
---