Terror Rush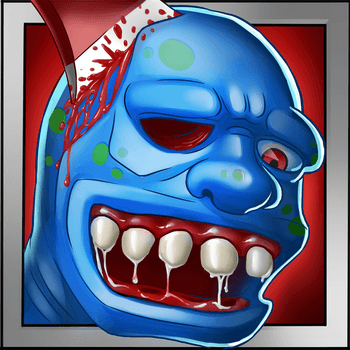 – About –
Client: Carol Huynh
Company Website: Carol Huynh
Retailers: iTunes App Store
Release: March 18th, 2015
Description: (From the developer) Are your reflexes fast enough? Try this out and let's see what you've got!
The new contender for match 3-type games has come — it's here and it's addicting!
Match the zombies, monsters, and vampires! This amazingly cool and challenging matching game offers you the opportunity to score outrageous points and race against time! Excellent matching game and puzzle action await you!
Awesome graphics, fun gameplay and sweet zombie destroying action are just a few reasons that you will love playing this fun and epic matching game!
Ad Free!
Unlimited lives and moves
Up to 30 action-packed levels
Fast-paced game that needs quick thinking
Excellent zombies, monsters, and vampires graphics
Sweet zombie matching action
Challenging time based matching
Great for all ages gaming with fun puzzles and matching
Many game packs to look forward to, like vampires and monsters!
Play Terror Rush and plunge into the challenge that awaits you! Download now and prove your
quick thinking skills!
Have fun!
Contribution:
Produced complete music and sound effects.
---